Several takes on the conclusion of LD 1810, An Act to Implement the Recommendations of the Governor's Ocean Energy Task Force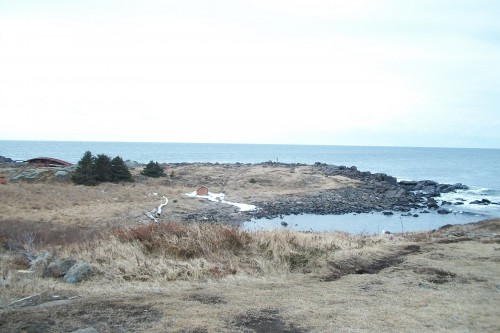 What all  sources agree on is that the state  is leapfrogging over state waters to much windier  sites ten miles and more offshore for utility size windfarming. It is also noted that the state will not issue a solicitation for windfarms in state waters  – other than limited R&D in the three R&D sites – including off Monhegan. Malleable as all laws ultimately may be, everything could change, but right now Dr Dagher and the University of Maine-driven DeepCwind Consortium are in the ascendancy and their plan calls for going  over the horizon. Reached April 13th, Willard Harris, director of the submerged lands division of   the Maine Bureau of Parks and Lands, confirmed no state waters utility or community scale ocean wind farm applications are anticipated or even likely, beyond the R&Ds.
The bill in its final form is  'Public Law 615'.   html or word or pdf file It  is a mishmash of changes to a variety of state statutes. Listen to mp3 recordings of the   3/11/10 public hearing  on LD 1810_and its three worksessions.  Includes the March 6th ocean windfarm seminar at 2010 Maine Fishermens Forum.
Maine Lobstermen's Association April 2010  newsletter has two oceanwindmill articles
Offshore Wind Wire writer Peter Brennan:  "Maine Legislation amended to focus on deepwater wind"
Penobscot Bay Blog on "Wind Liberation "