Fish Beach Cook Out- Monday, August 6th!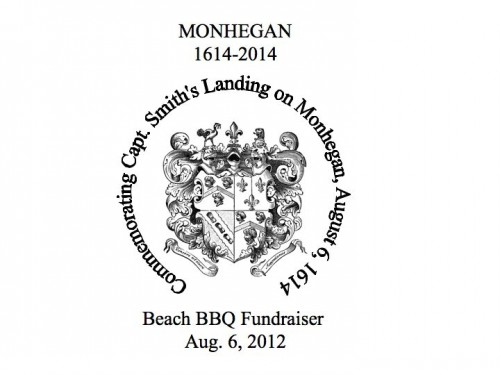 Monhegan- Monday p.m.- Fish Beach Cook Out!
Monday August 6th from 6- 9:30 P.M.
Proceeds to Benefit the 2014 Quadricentennial of Captain John Smiths's Landing on Monhegan
Cook out highlights:
Music by Terry Radigan
Food! Hamburgers, hot dogs, potato salad, fresh garden salad donated from the community garden project, potato chips, lemon bars and more.
Prices are $15 adults, $10 children (Lemonade and water are included in meal price)
Also, please visit www.monhegan2014.org